Do you know a Veteran?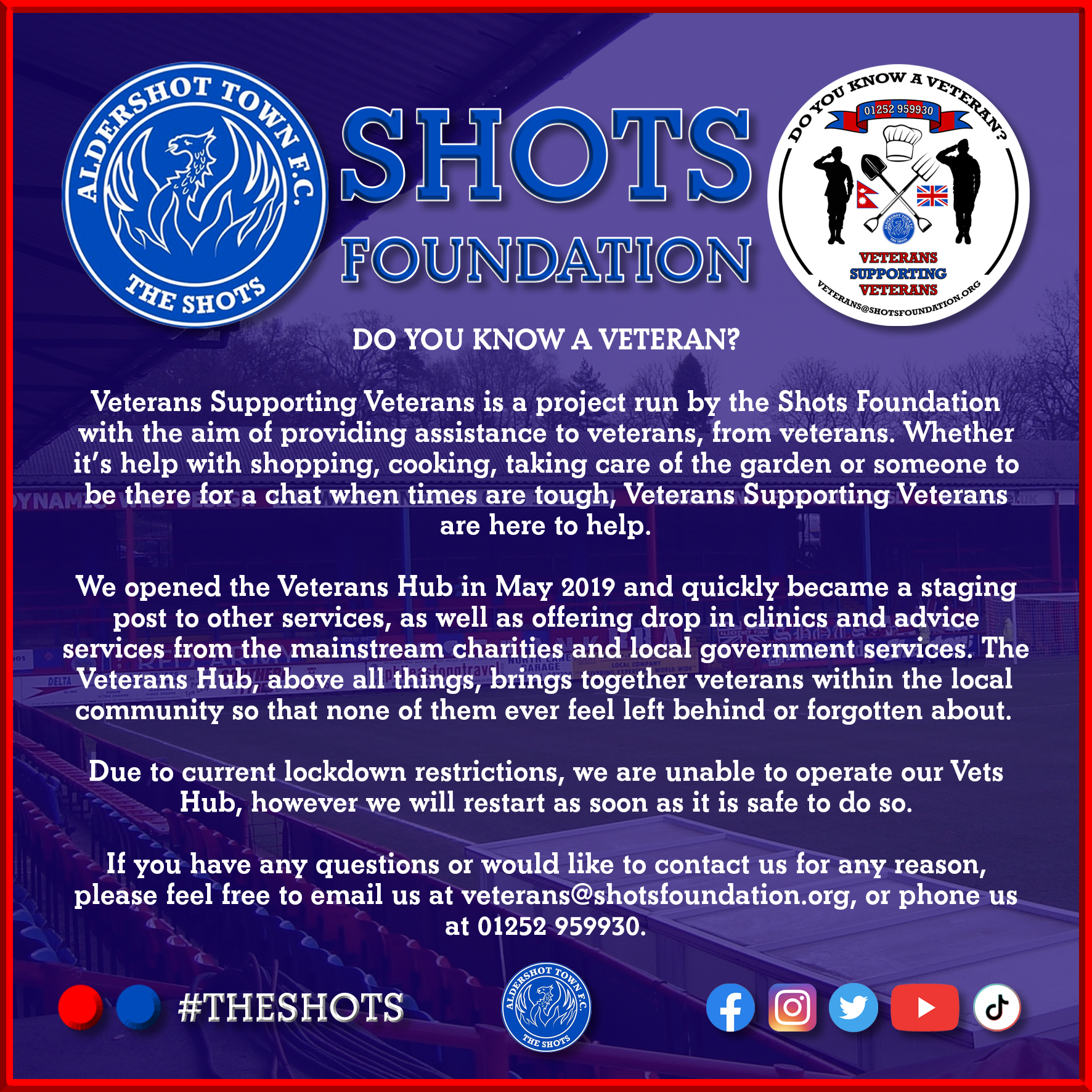 Veterans Supporting Veterans is a project run by the Shots Foundation with the aim of providing assistance to veterans, from veterans. Whether it's help with shopping, cooking, taking care of the garden or someone to be there for a chat when times are tough, Veterans Supporting Veterans are here to help.
We opened the Veterans Hub in May 2019 and quickly became a staging post to other services, as well as offering drop in clinics and advice services from the mainstream charities and local government services. The Veterans Hub, above all things, brings together veterans within the local community so that none of them ever feel left behind or forgotten about.
Due to current lockdown restrictions, we are unable to operate our Vets Hub, however we will restart as soon as it is safe to do so.
If you have any questions or would like to contact us for any reason, please feel free to email us at veterans@shotsfoundation.org, or phone us at 01252 959930.