'Meet the Players' Session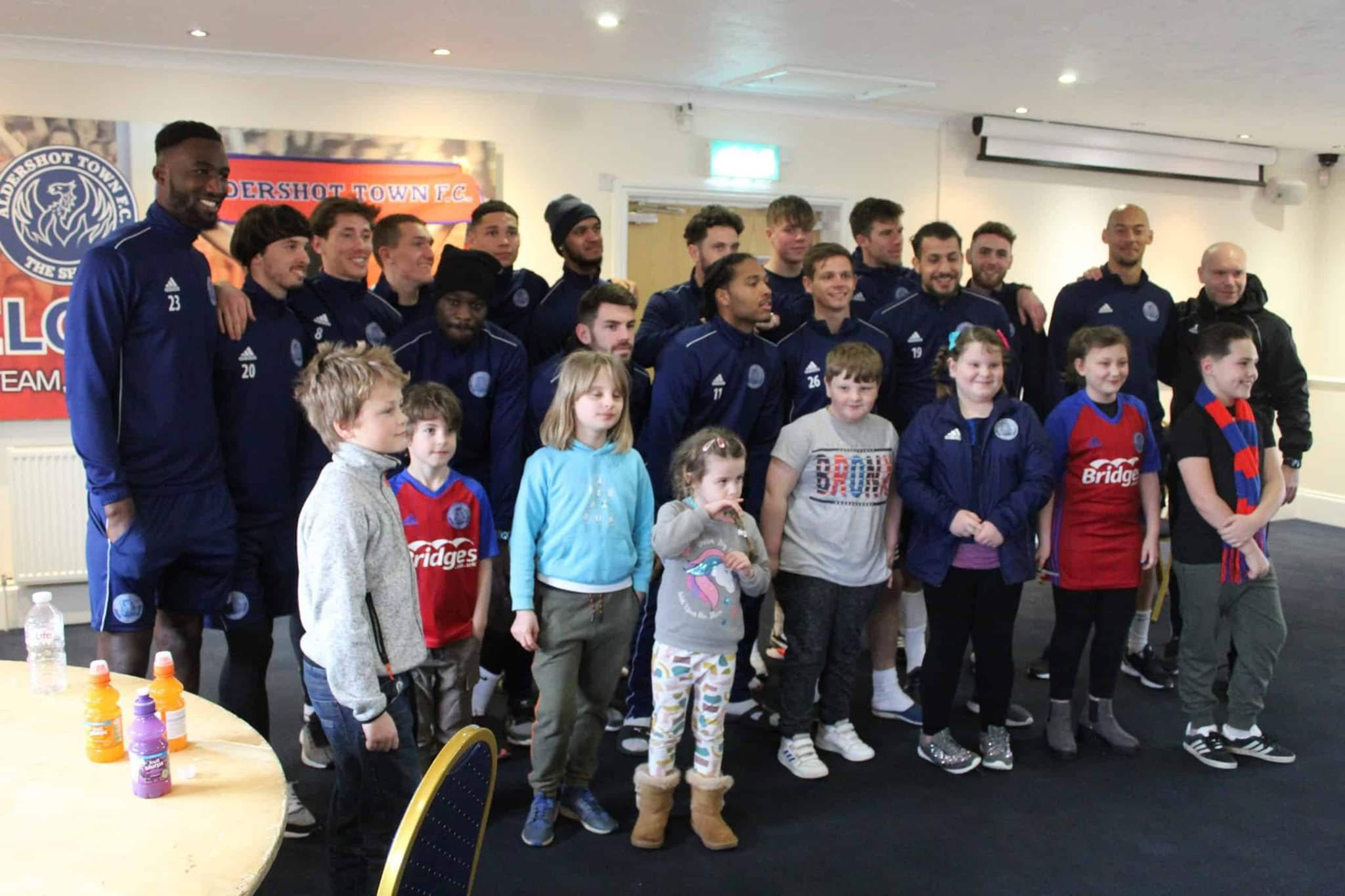 Programme notes 7th March 2020
Good Afternoon one and all!
During February half term the Shots Foundation hosted a 'Meet the Players' session for Junior Shots supporters club.  Volunteers and committee members from the Supporters Club ran the event.  The Junior Shots were given a quiz about the current team on arrival.  All members of the first team, along with Danny Searle and the coaching team were present and there was plenty of time for chatting, photos and autographs.
During the session it became clear that one of our Junior Shots Eli was finding the whole experience too much. Eli has Autism and the noise in the lounge with all the players and people talking was overwhelming and Eli stood in the corner of the room with his hands over his ears and cried.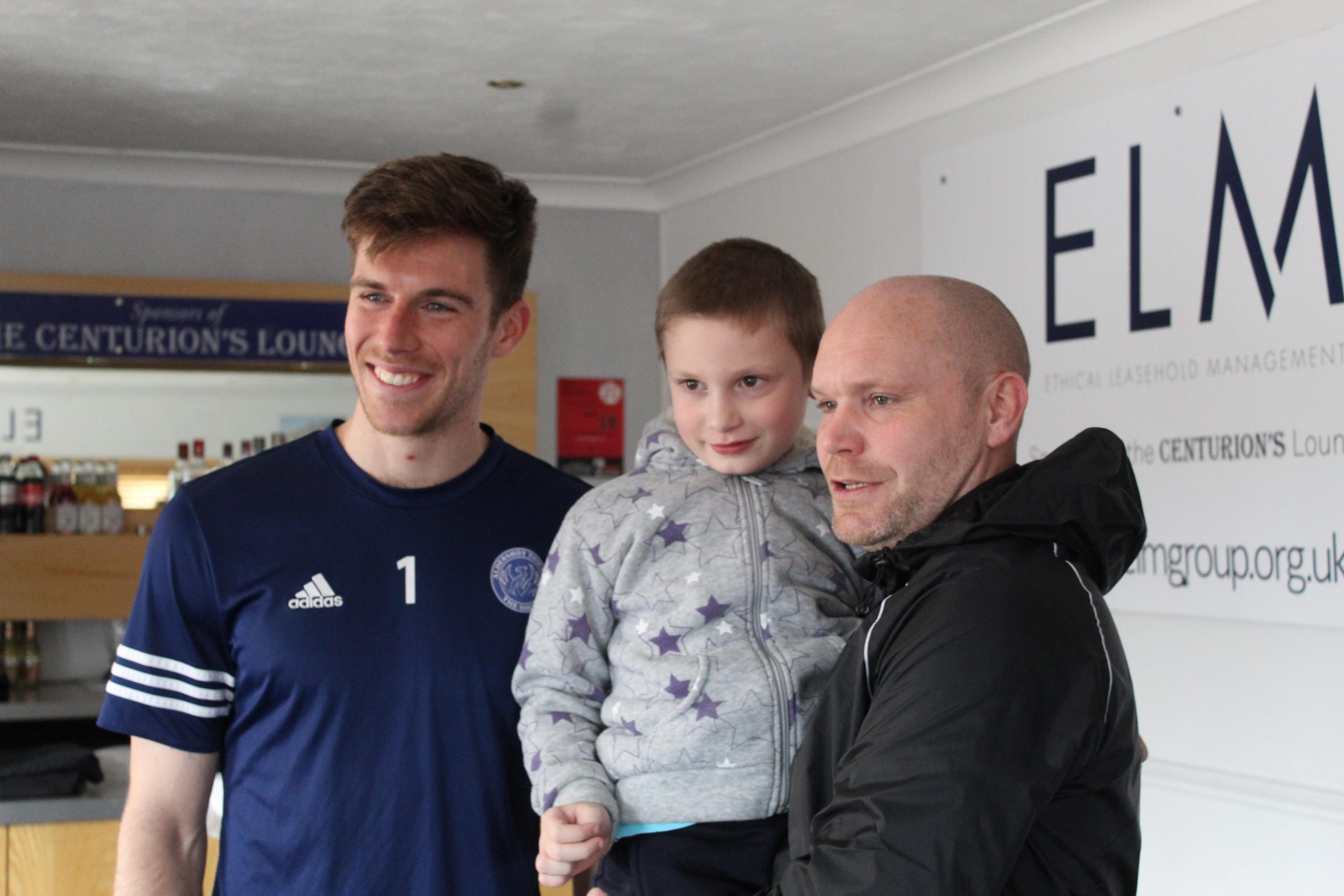 After the players had left Bobby, one of the volunteers whose own son has Autism recognised what had happened and with the help of Henry Port arranged for Eli to go into a separate quiet room with his mum and meet with Danny Searle and Mitch Walker.  Within minutes of meeting Danny and Mitch, Eli was smiling again. It just goes to show how having a little understanding can go such a long way!
This afternoon's game is in celebration of the level playing field initiative. Level Playing Field's Weeks of Action were established in the early 2000's to highlight the positive initiatives undertaken by clubs, sporting venues, governing bodies and disabled sports fans themselves to create an inclusive match day for all.   Year on year engagement has increased and 2020 will be the 16th Week of Action. This is to be a period of celebration and inspiration and the Foundation has been invited to host an event that will help to raise awareness of the work we are doing with disabled schools in the local area.  The Foundation's Coaches currently provides PE lessons for pupils at Henry Tyndale Special Needs School in Farnborough and we are working hard to increase the number of special needs schools we work with.
We are also delighted to welcome families from the Surrey Branch of the National Autistic Society based in Guildford who join us in our celebrations.
Cheerleaders from Farnham Heath End School are treating us to a performance at Half Time and their routine will be to Piece of me by MK & Becky Hill. They are supported by their teachers, parents and siblings so please give them a very warm welcome and I hope you enjoy the routine.
Also in the community stand today are pupils from Potley Hill School who entered the Aldershot district round of our National League Trust U11's Cup at the end of last year, and a large contingent of players from one of our local Grass Roots clubs – Junior Shots.
Talking of the National League Trust Cup our representatives that progressed to the regional stage at Slough Town in February did us proud. Church Crookham Boys team narrowly lost 0-1 in the play off final which was a disappointment but terrific team performance whilst the Waverley Abbey Girls won their group and progress to the South East of England Tournament later this month. There is an outside chance that Aldershot will be represented by both the senior team and Waverley Abbey Girls at Wembley on the 10th May! Keep everything crossed!
Finally, a big shout out to the Macmillan cancer support guests who visit us today as part of their "Watch Me Cheer" initiative. This event helps the charity to support patients after their treatment and offers them the chance to chat and network with others who have their own cancer story.
The Foundation continues in its efforts to help Aldershot Town become the most inclusive football club in the country. Any suggestions or comments that you our fantastic fans wish to make are always welcome.
We hope you all enjoy the game!