Success of Local Heroes Celebrated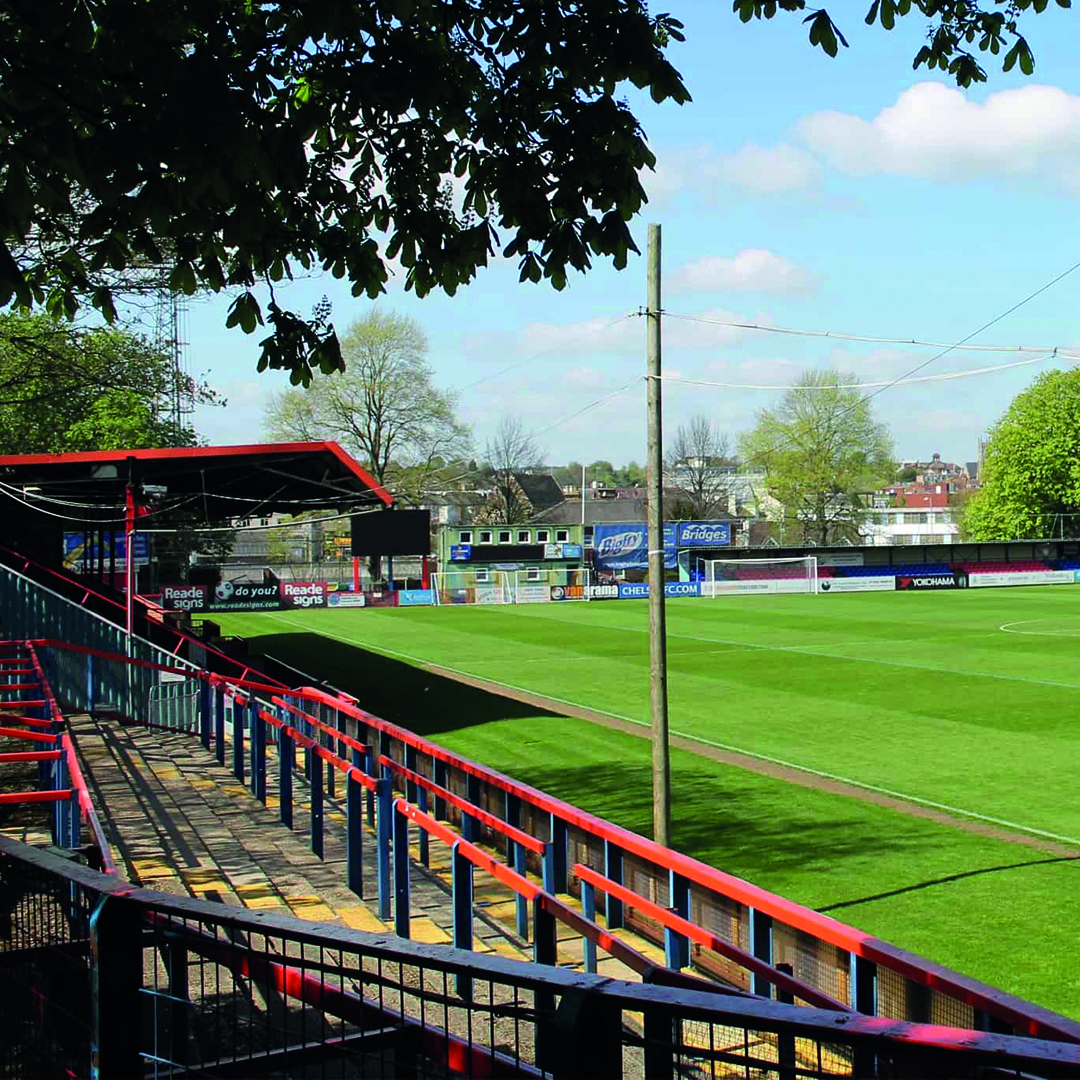 Taken from programme notes 20th Feb 2020
Part of the Shots Foundations remit is to go out into the community and work with our partner local organisations and schools. We have great links with many local schools.
The reformed Foundation celebrated its first anniversary in mid-January and is now building on the strong start that we've made over the course of that year. There is a very exciting future ahead with progress gathering momentum on an almost daily basis. We're keen to invite all local schools, grass roots clubs, organisations and businesses to get involved and work with us – just contact us via the club.
We work with many local schools. Some schools, for example, have taken part in our primary schools' tournament that we held here last spring. This was a very successful tournament with 15 schools competing over a two-day period – great fun and competition had by all involved with the winning schools receiving their trophy from Mark Butler.
With other schools, we work directly at the school, ranging from running half term courses hosted by Farnham 6th Form College, Weydon School and St Joseph's Primary. In other schools we aim to offer specific help that assists the school in meeting the physical education requirements of the curriculum – for example at Dogmersfield Primary School and Waverley Abbey School. We are also now offering Development Centres for girls which have proved to be ever popular and very successful, and these are held at Weydon School.
There is one school I want to give a special mention to and that is Alderwood School.
Alderwood have consistently supported Aldershot Town FC. They host the Academy and all training and development work led by Ross McNeilly is held at Alderwood. The aim of the Academy is to provide a platform for these individuals to become employable and well-rounded and able to go forward progressing into the Aldershot Town F.C first team squad. This means they are offered an education on the Alderwood site and we are grateful for the schools' support in this respect. All scholars follow the Pearson Edexcel BTEC in Sport and there is a coaching pathway so that all graduates can become coaches even if they don't make it as a professional footballer.
Alderwood have an excellent PE Department, led superbly by Max Adolphe. They offer a variety of different sports to their students. I was fortunate to be invited to the PE Departments annual awards ceremony last summer and also in attendance were members of the first team squad including Ethan Chislett. We heard about the array of sports and trips they offer, from boxing to basketball, table tennis, netball, cricket and rugby as well as football of course! They run an annual sports trip (Italy in 2019) and are visiting Greece in 2020 and have attended the University of Bath to use their sports facilities and have been guest of England Rugby at Twickenham.
Alderwood recently had a visit from the education inspectorate, OFSTED. They passed with flying colours! They were graded "Good" in all categories and a quote from the report is as follows;
"The executive headteacher, ably assisted by the heads of the primary and senior schools, has effectively shaped a united community. Staff from the school's three sites work together well to share expertise. This has led to improvements throughout, but most notably in the secondary phase".
So, on behalf of the Shots Foundation, I want to congratulate the outstanding team at Alderwood – leaders, all staff and Governors for all their hard work paying off. Long may the good work continue. We are fortunate to have such a good school in Aldershot and we look forward to continuing working with you.
I would like to welcome our visitors to the community stand today students from Easthampstead Park School, led by the amazing Mr Ronnie Tamale. Enjoy the game!
Sir John Casey