Supporting the Football v Homophobia Campaign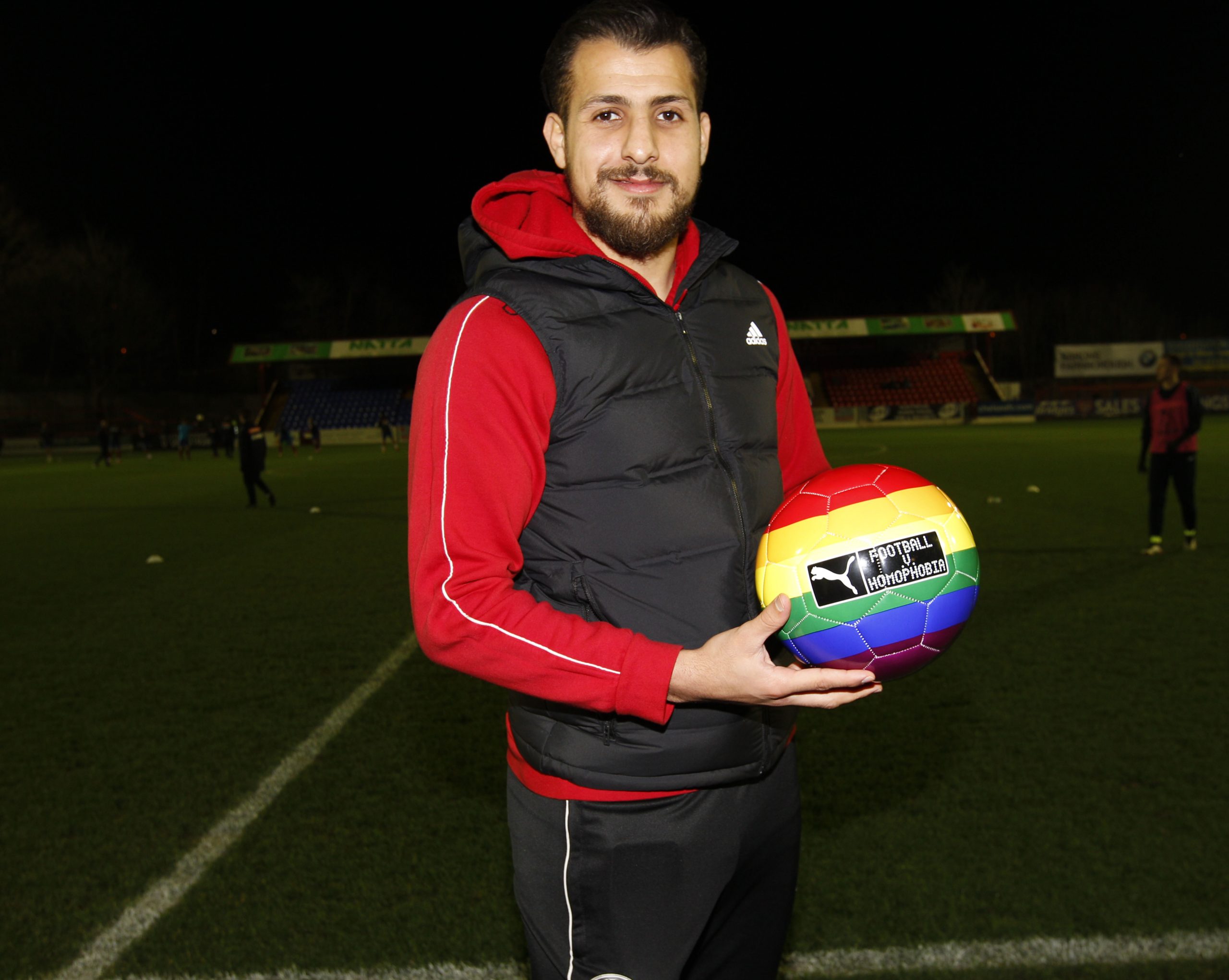 Programme notes for Boreham Wood Saturday 15th February
Good afternoon one and all today we are supporting the Football v Homophobia campaign where the message is that football should be enjoyed by everyone!
ABOUT THE CAMPAIGN
Football v Homophobia is an international initiative that exists to challenge discrimination based on sexual orientation, gender identity, and expression at all levels of football. We want football to take a clear stand against homophobia and transphobia so that everyone can enjoy the beautiful game and so that football leads the way in removing discrimination and prejudice based on sexual orientation and gender identity.
Football v Homophobia works on a number of levels from events, to campaigning, to policy guidance and throughout all aspects of football from grassroots to the professional game.
THE MONTH OF ACTION
Football v Homophobia Month of Action takes place every year in February. It is an international campaign to tackle homophobia and prejudice against Lesbian, Gay, Bisexual and Transgender (LGBT+) people in football.
You will find leaflets on how you can support this initiative in the football club shop, bars and the EBB Lounge, you may even see the players kicking a rainbow ball around.
Athletico JGG our Man v Fat cup winners wear rainbow laces in their boots and many other individuals from the other teams also wear the rainbow laces in support of the campaign.
LET'S MAKE FOOTBALL WELCOMING OF LGBTI PEOPLE!
In other news Ash Community Football Club joined us at our last home game against Harrogate where the boys took part in a guard of honour and penalty shootouts at halftime.  The kids had a fantastic time and certainly kept us on our toes!