White Ribbon Campaign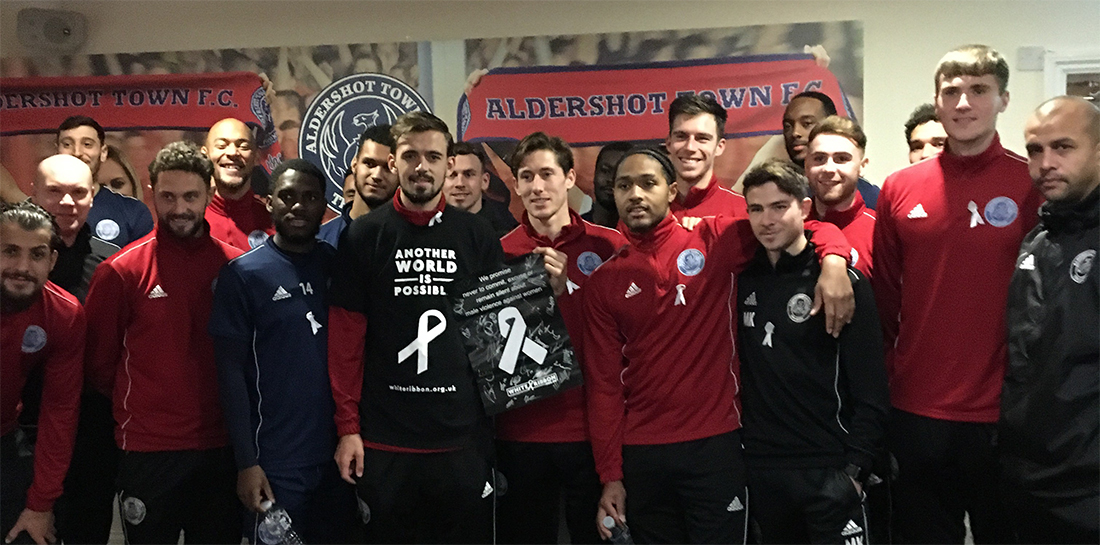 Last October we invited The Hampton Trust and The YOU Trust to talk to the first team players and club staff.
We are supported The Hampton Trust with their 16 days of action asking men to lead by example and stand up against male violence to women as part of the annual white ribbon campaign.
The Hampton Trust work across Hampshire and IOW supporting families affected by Domestic Abuse and delivering support to perpetrators wishing to change their behaviour within intimate relationships. If you want any advice please call The Hampton Trust direct on 02380 009898 or visit the website for more informationwww.hamptontrust.org.uk
The YOU Trust is a charity working in Hampshire and Dorset who for over 30 years has been providing flexible care, support and advice services.
In 2016/17 they provided support to over 28,000 people in such specialist areas as Homelessness, Learning Disabilities, Domestic Violence and Abuse, Mental Health, Older Persons, Young People and Advice Services.
YOU provides people with the help they need to realise their dreams of independence, security, stability, happiness and freedom. They help people in our communities who need care, support and advice due to poverty, homelessness, disability, age, ill health or abuse to have the life they want. For more information please visit the website www.theyoutrust.org.uk/about/