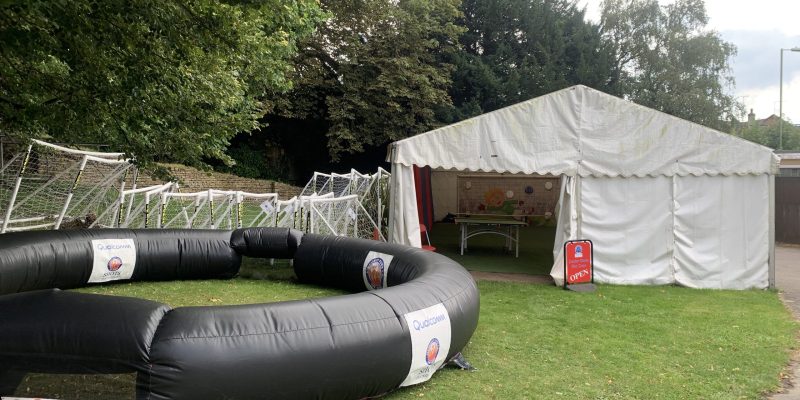 Shots Foundation Matchday Fanzone
As part of our pre-match and matchday experience, we have our own dedicated fanzone. You will find our fanzone on the right once you go through the turnstiles on an Aldershot Town FC matchday.
Fanzone Marquee – as part of the experience, we have a fanzone marquee which gives our fans the opportunity to practice their shooting in our target practice goal. It also has two table tennis tables to be used by all!
Shots Mini Pitch – we have recently received and debuted our new fanzone activity, the Shots Mini Pitch. Thanks to a generous donation from Qualcomm, we were able to add another activity for our fans to enjoy before a matchday. Our Shots Mini Pitch is perfect for 1v1 or 2v2 matches to get you in the mood for the main event at 3pm.
Face painting – we offer Shots-themed face painting outside of the marquee on a matchday for our young shots to enjoy and get them in Shots colours before the game!