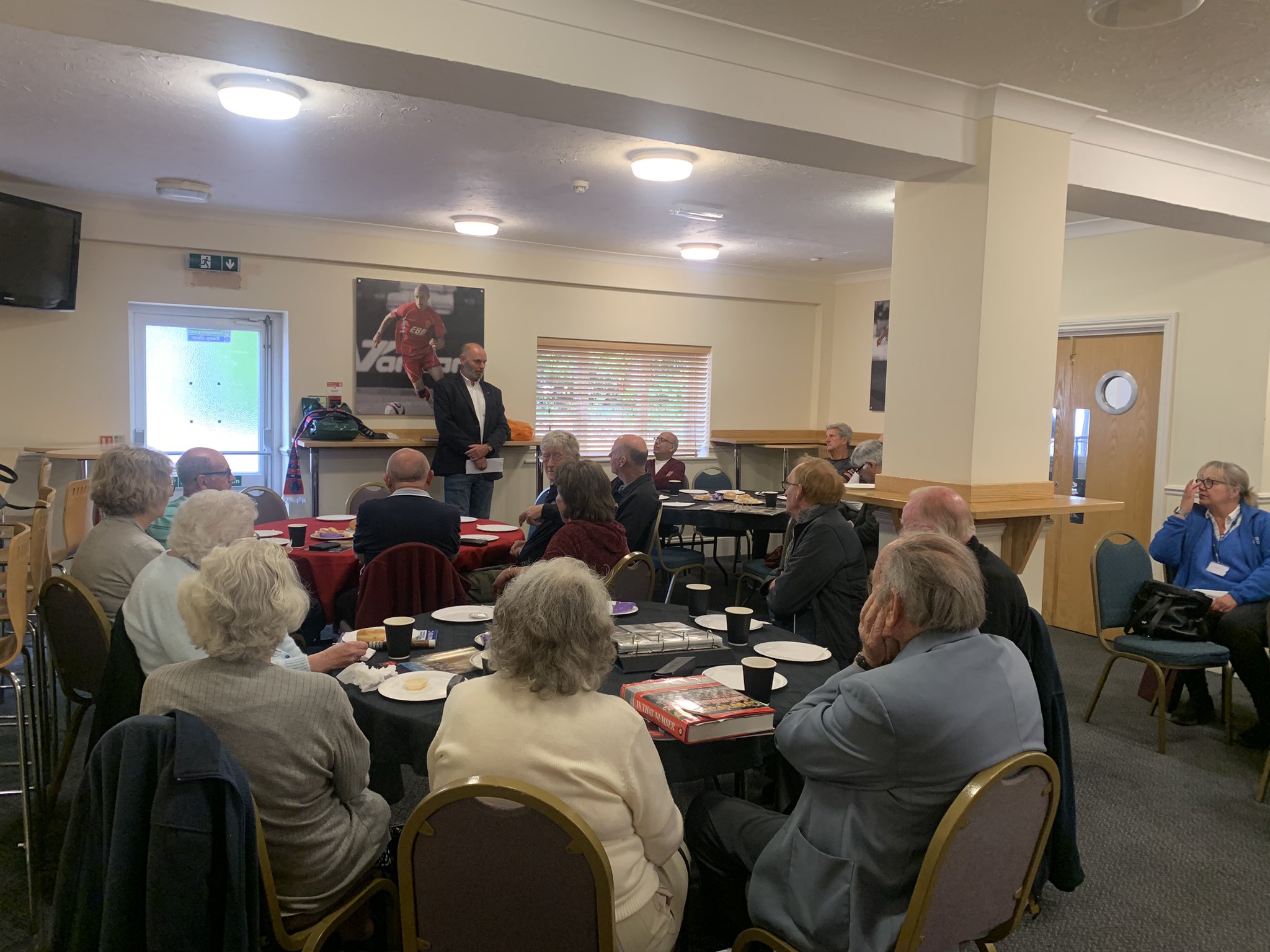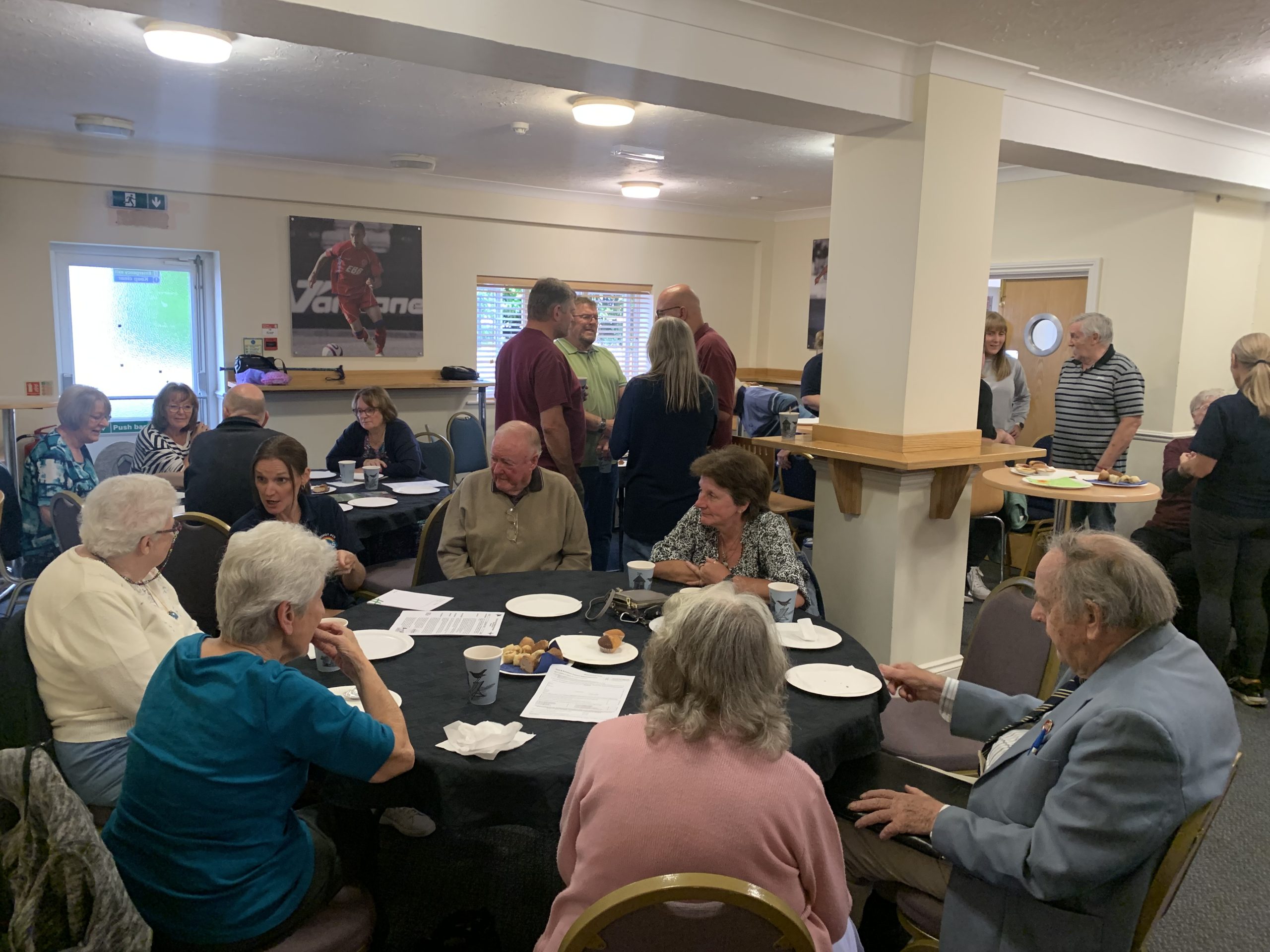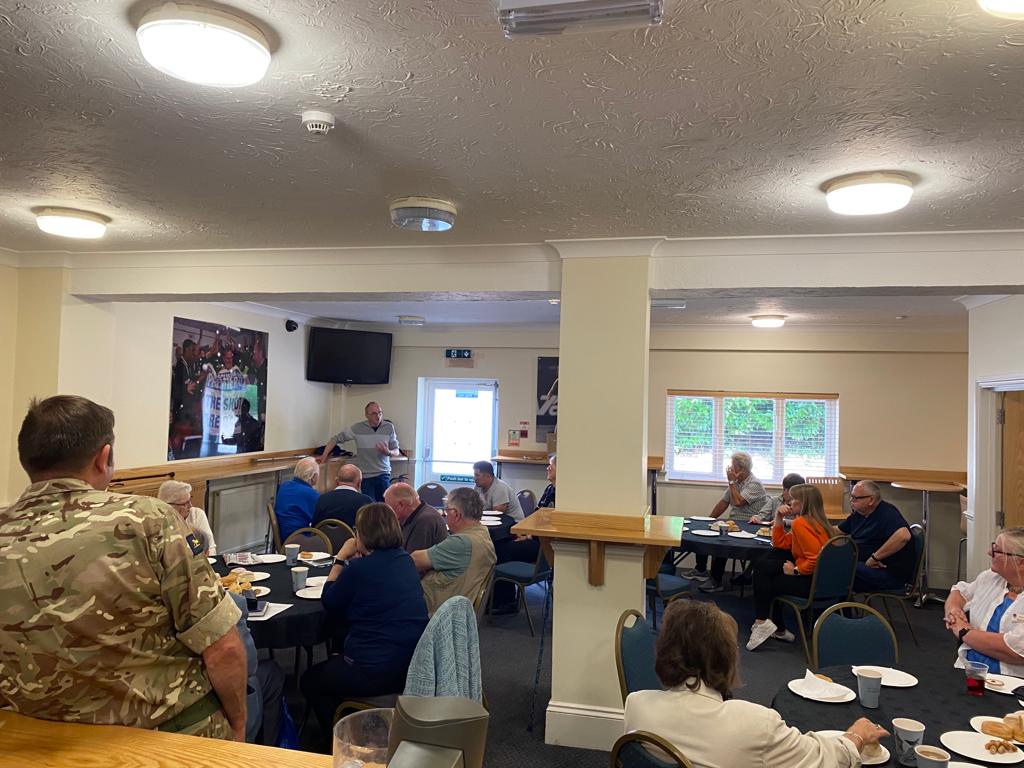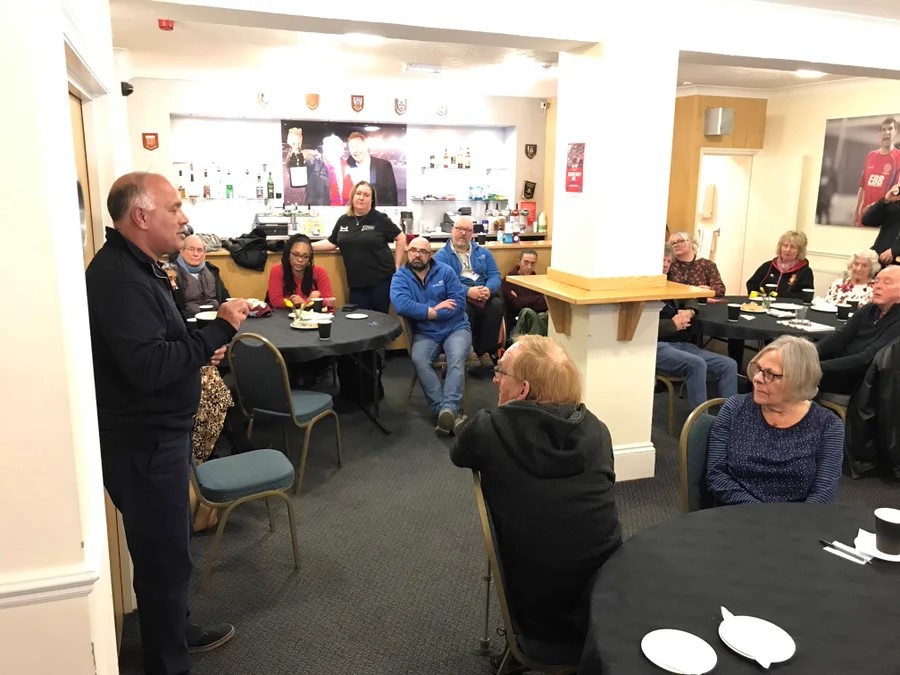 As Aldershot is known as the home of the Army, The Shots Foundation Vets Hub is uniquely placed to help provide support through the Hub.
When is the Vets Hub?
On the last Wednesday of the month, we host our Vets Hub in the John McGinty Lounge at the EBB Stadium. The hub starts at 10:30 and finishes around 12:30.
What do we do at the Vets Hub?
At our Vets Hub, we always have a guest speaker to entertain our vets. In the past we have had local Aldershot historian Keith Bean, SSAFA the Armed Forces Charity, our club chairman Shahid Azeem, and many more speakers with fascinating stories. Before and after our guest speaker takes the stage, we serve complimentary food and drinks to our attendees, and have a friendly chat.
Why do we have a Vets Hub?
The Hub is a key place for veterans and their families to come to in times of crisis and tough times. In addition to this, we hope the Hub will become a staging post to other services, as well as offering drop in clinics and advice services from the mainstream charities and local government services. The Veterans Hub, above all things, will bring together veterans within the local community in order that none of them ever feel left behind or forgotten about.
Our last Vets Hub
Our last Vets Hub was on Wednesday 30th August, where we welcomed the Aldershot Health PCN team. They offered our veterans mini health checks to our veterans, including blood pressure checks, atrial fibrillation checks, weight and more. They also provided them with valuable advice on how best to keep on top of their health.
Our next Vets Hub
Our next Vets Hub is on Wednesday 27th September, where we will be welcoming Pete O'Shea and his team from the Fighting Chance program. The Fighting Chance program is in place for disadvantaged youth in the area, to help steer them down the right path.
If you would be interested in attending, or perhaps would like to give a talk at our Vets Hub in the future, please contact kay.khan@shotsfoundation.org