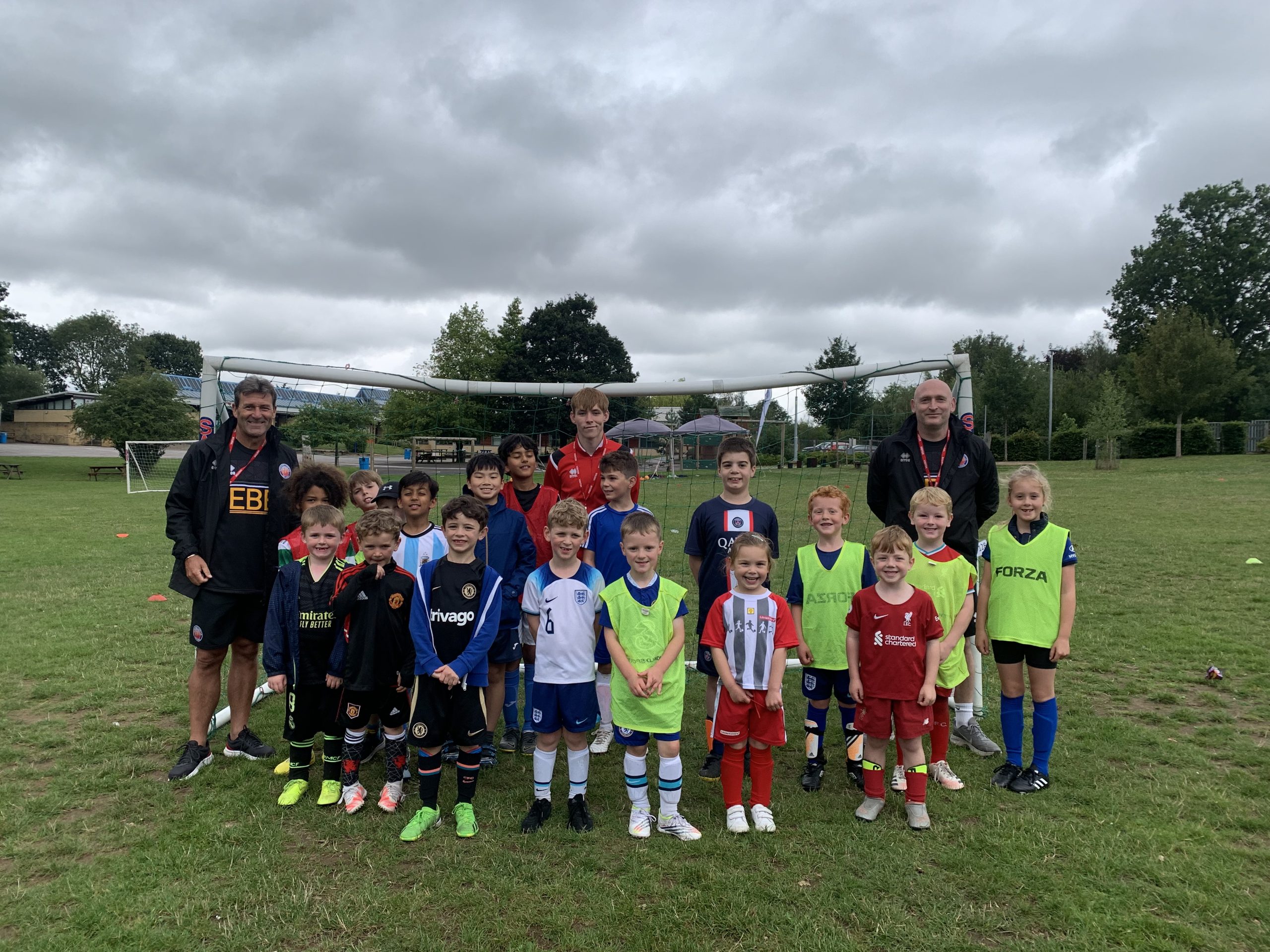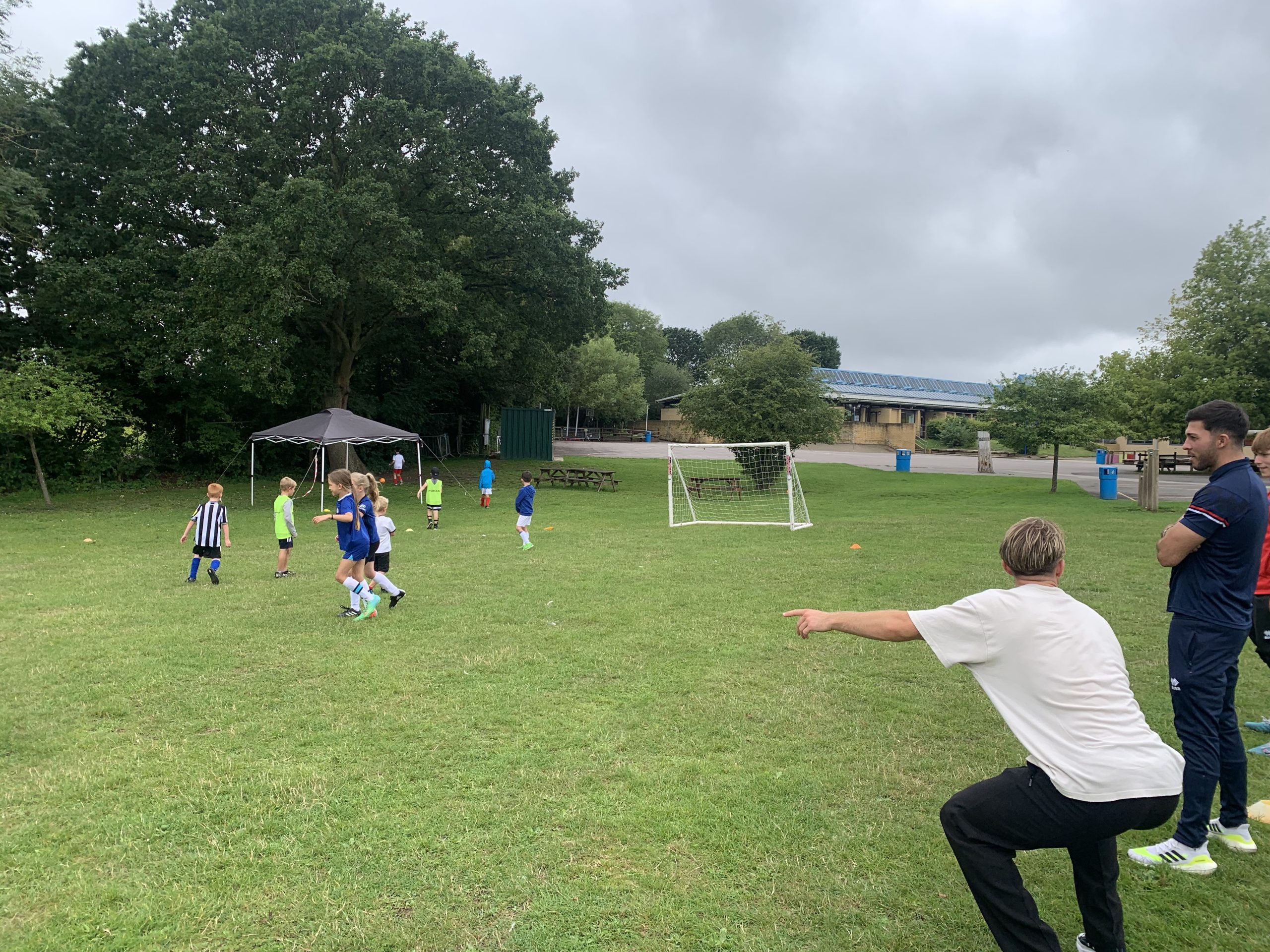 School Holiday Camps
We aim to run holiday camps in the half-term and term holidays throughout the school year. The camps last from 10am-3pm and we work on a variety of skills, including but not limited to:
Defending
Attacking
Passing
Dribbling
Teamwork
Speed & Strength
Whilst we like to develop their football skills, the days are always centred around having fun, and keeping the children safe. Our team of first-aid qualified, and FA qualified coaches ensure that all children are looked after, and have a good time.
Our last holiday camp ran at the end of July 2023, where we welcomed over 50 young footballers across the week. They were delighted with the visit of first team manager Tommy Widdrington, and his assistant coach Hugo Langton on the Monday. Tommy said, "It was great to come visit the holiday camp and see all the future footballers we have on our hands. Seeing them having such a good time really shows you the importance of the work we do in our community."
This was followed with appearances from first team professionals Ollie Harfield, Alex MacAllister, Maxwell Mullins and Ryan Glover throughout the rest of the week! Of those who submitted feedback on our camp, 88% said they would send their child again.
Stay tuned for more information regarding holiday camps in the future!