Community Grub Hub Fundraiser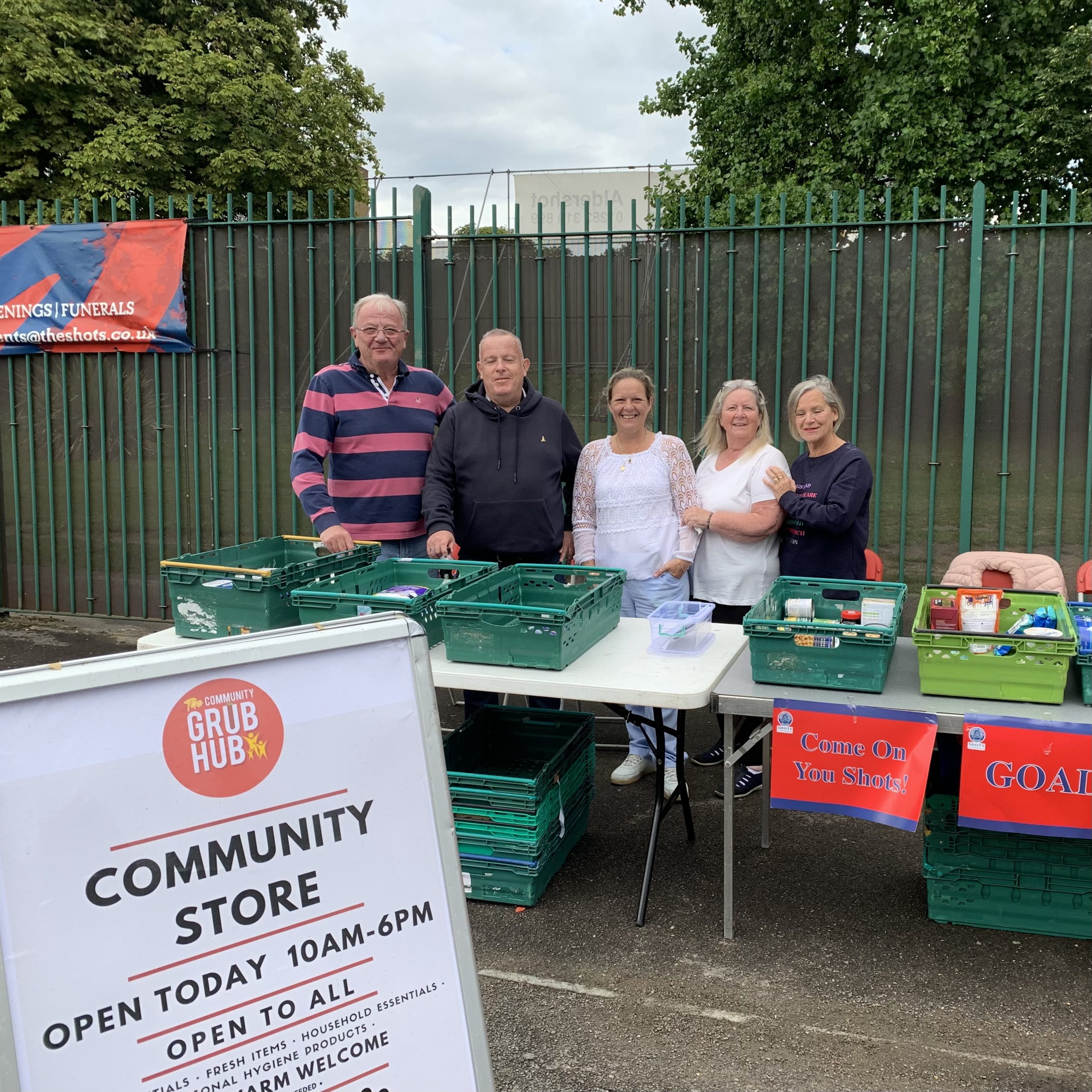 Shots Foundation and Aldershot Town FC raise 102.3kg for Community Grub Hub!
On Saturday 26th September, the Shots Foundation, alongside Aldershot Town FC, held a fundraiser for the Community Grub Hub (CGH). The CGH are our local foodbank in Aldershot and do fantastic work in looking after those who need it most.
About the CGH – It is similar to a supermarket but all stock has been donated by local supermarkets, businesses and residents to prevent food waste and support people in need. All products on show are in-date and good quality. You can pick up items to help make meals (including some fresh items) and they have household and personal hygiene products too.
On the day the CGH were setting up camp outside the turnstiles and were collecting dry foods and other non-perishable essentials from fans entering the EBB for the Wealdstone fixture. I am delighted and proud to say that together we raised 102.3kg worth of stock for those in our community who need it most.
We would like to say a massive thank you to those who donated on their way into the game, and this day was made even better by the Shots picking up the 3-1 win on the day!