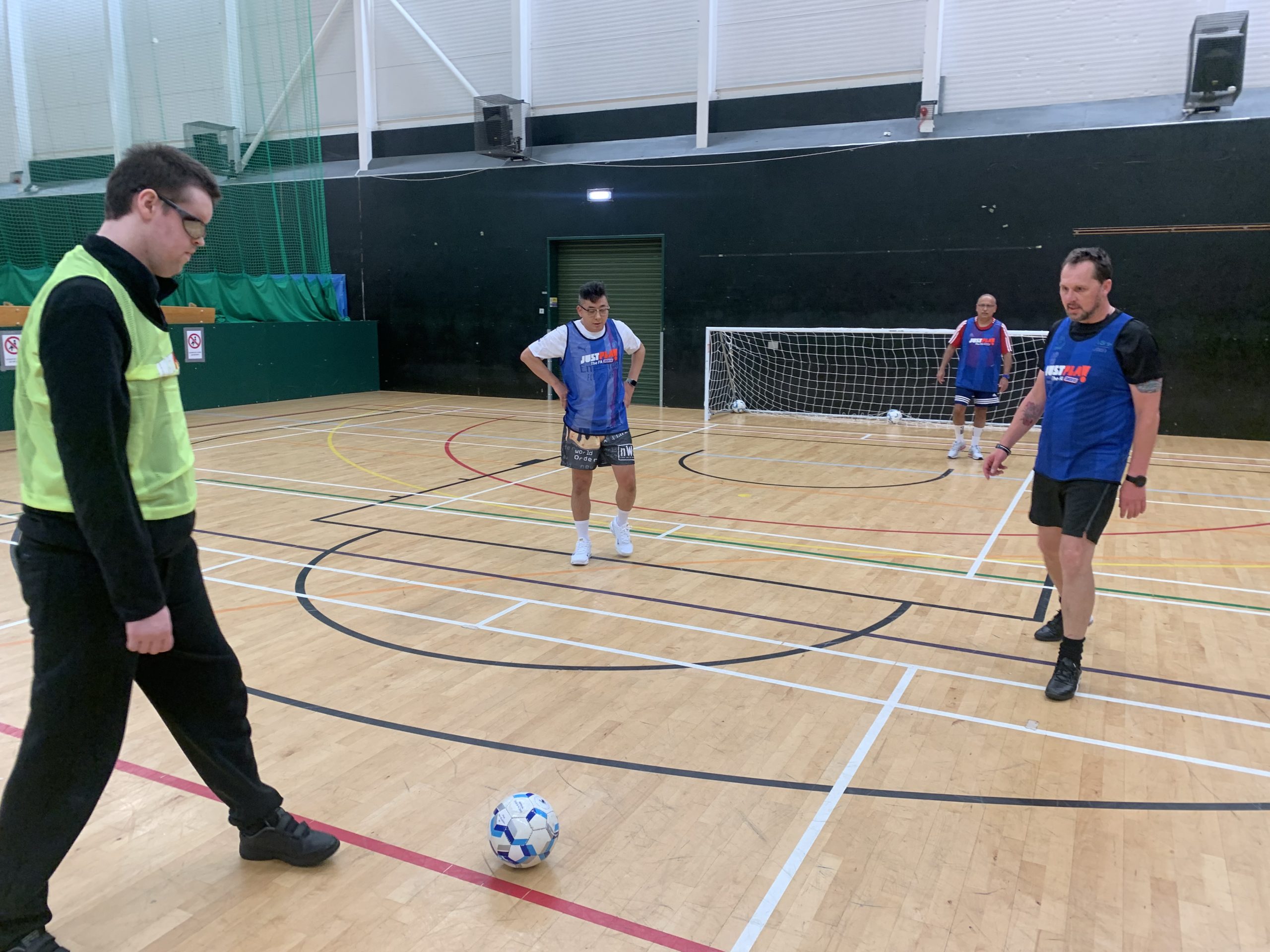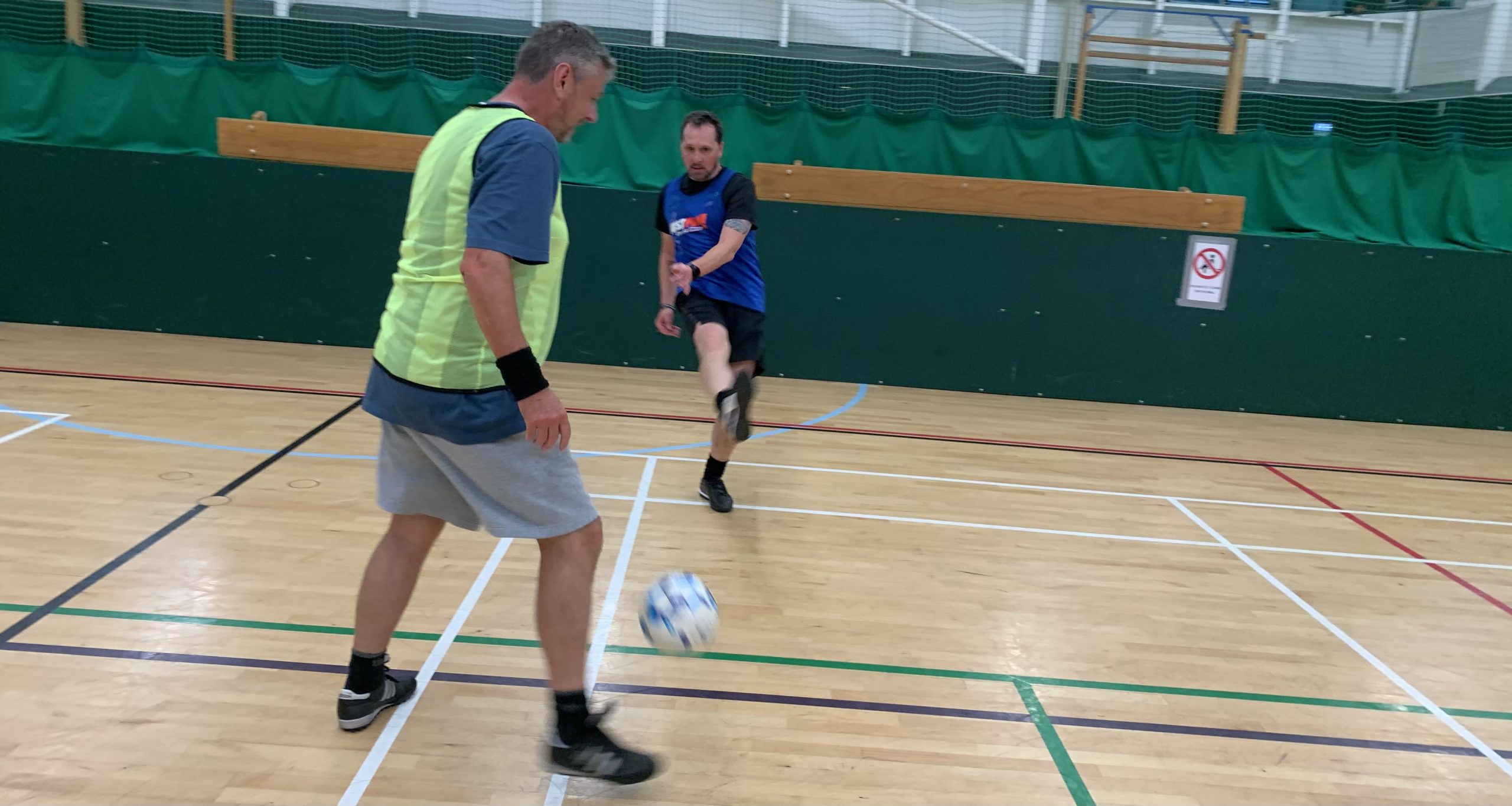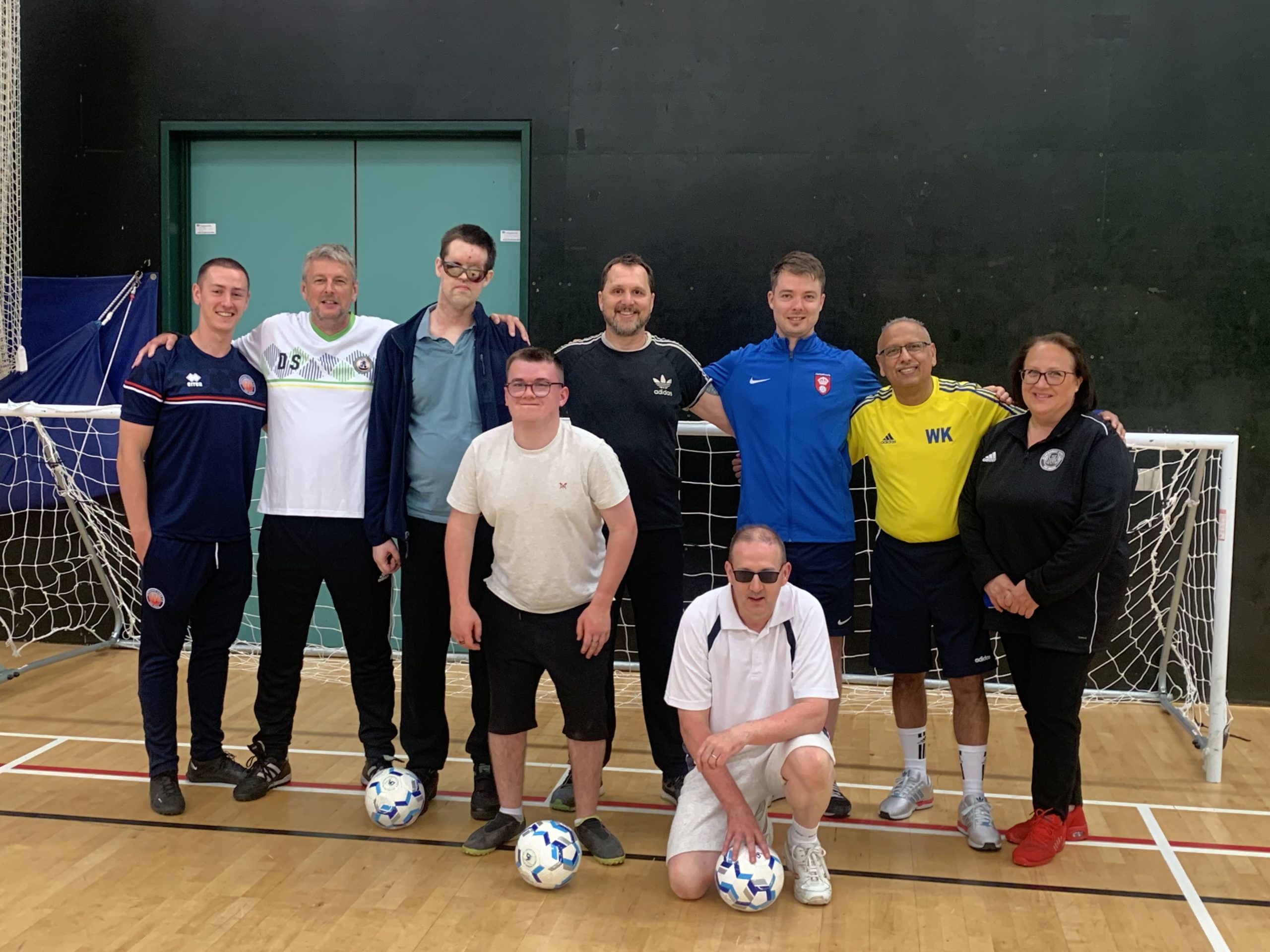 On the first Monday of every month, we run a visually impaired football session at the Aldershot Garrison Sports Centre from 5:30pm-6:30pm.
We run these sessions to provide visually impaired, or blind, individuals the opportunity to keep active and keep their love of football alive, because football is for all.
Our project partner, and visually impaired sports enthusiast, Dave Shaw said "Having the opportunity to play visually impaired football with Aldershot has given me the chance to recapture my love of the game, which had been lost for over twenty years. You feel part of a team and have a belonging. Playing football again has improved my fitness, help my confidence, and given me a chance to make new friends. It's so inspiring being with others who push the battlers of dealing with sight loss to achieve new goals."
We run these sessions to create these experiences for those like Dave, who may have lost their love for the game due to sight loss, but can recapture it in the right environment.
We have been running these sessions since the start of 2023, and are expanding. If you would be interested in signing up for one of these sessions, please contact jamie.macallister@shotsfoundation.org or book on by following the link https://t.co/NbcLIXuQ0p