Turnstyle x Aldershot Town FC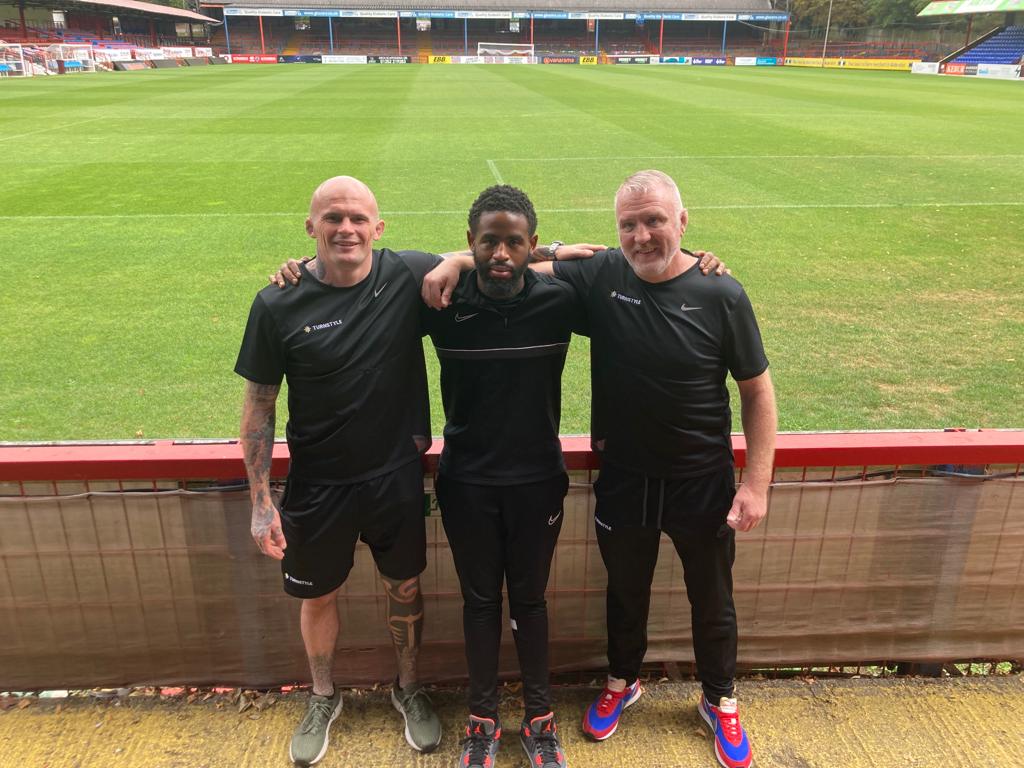 Aldershot Town FC are collaborating with Turnstyle, bringing the Fighting Chance Programme to a group of students from a local school. The programme brings young people the opportunity to train with a National Boxing Champion, a Judo Olympian and commonwealth games gold medallist, and a variety of lived life experience from the Turnstyle team.
The programme runs over 12 weeks combining debate relevant to young people, and an opportunity to try a range of different sports with the aim of diverting young people away from antisocial behaviour.
The project is led by local Shots fan Pete O'Shea, Pete said "Growing up in the care system, and experiencing a range of challenges that still face young people today, the opportunity to go back and provide different choice for young people is an invaluable experience. As a local person, I care passionately about the community of Aldershot, and making it a better place for us all."
We would like to especially thank Cllr Sophie Porter for her support for the Turnstyle project since its inception.
To learn more about Turnstyle, click here.