NLT u11 Tournament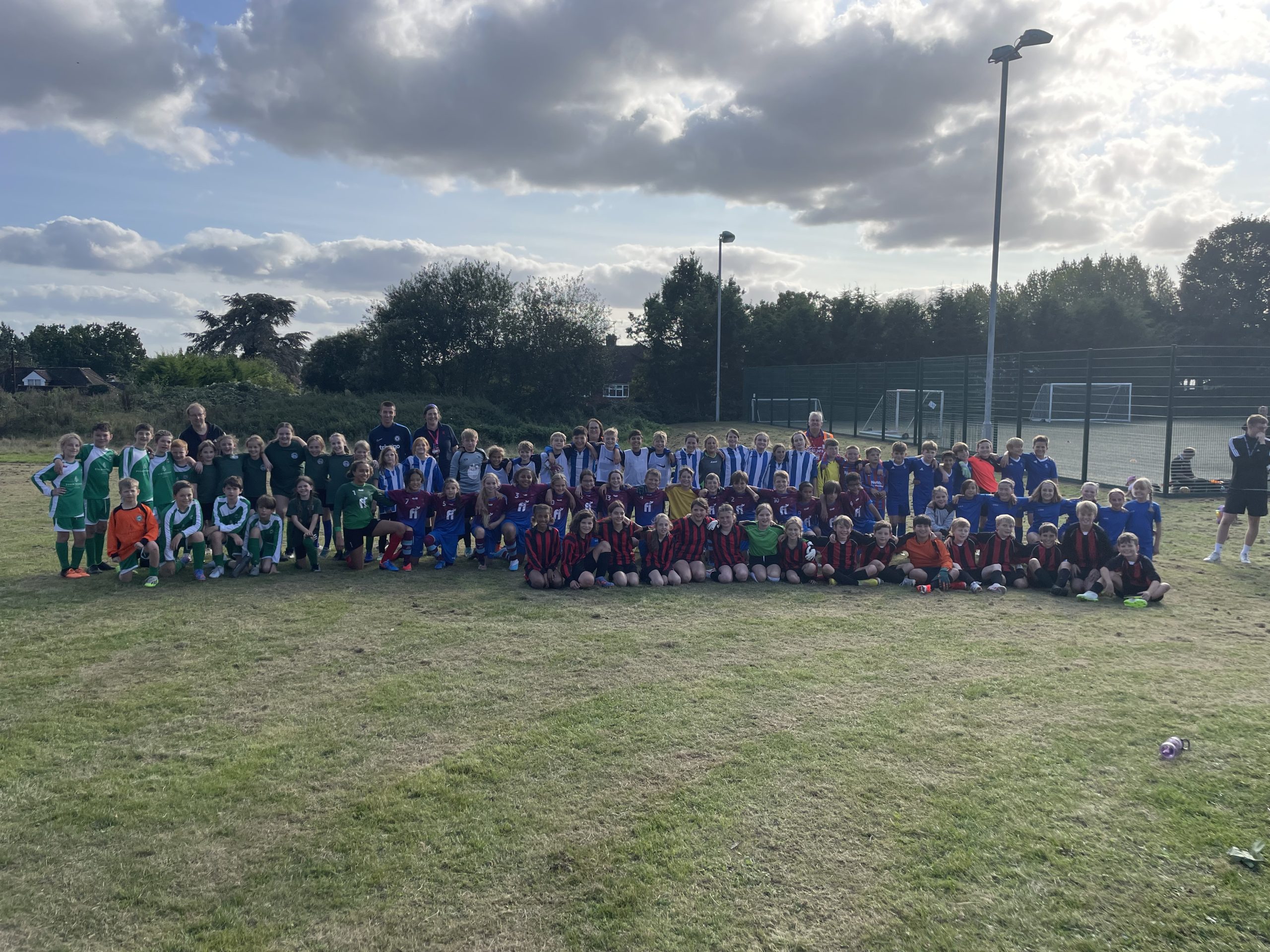 On Friday 29th September, the Shots Foundation ran its National League Trust u11 Tournament. The tournament is set up by the National League Trust, and is a project whereby every National League sides respective community trust runs its own tournament, and the winner of each tournament goes on to represent their host at the Regional Tournaments. For the schools that win their regional tournaments, they progress to participate in either the North or the South Tournament. The winners of the North and South Tournaments face off before the National League Play-off final at Wembley on Saturday 4th May!
On Friday, we welcomed St. Joseph's Primary School, St. Polycarp's Primary School, South Farnham School, Dogmersfield COE Primary School, Hook Junior School and St Michael's Junior School onto the field for both the mixed and girls tournaments.
Mixed Tournament
After a very tight group stage, Hook Junior, St. Polycarp's, South Farnham and St. Michael's progressed into the semi-finals where Hook Junior edged past St Michael's via a penalty shootout and South Farnham saw off St. Polycarp's 4-0 to reach the final. The very close final was also decided by a penalty shootout, this time Hook Junior were on the losing side, and South Farnham took the victory, winning the mixed tournament. Congratulations to them!
Girls Tournament
After an action packed group stage, Hook Junior, South Farnham, Dogmersfield and St. Michael's were through to the semi-finals. St. Michael's triumphed over Dogmersfield 4-0, and South Farnham beat Hook Junior 3-0 to set up an exciting finale. It was South Farnham who took the win in the final 3-0 to win the girls tournament. Well done girls!
We were so thrilled to see so many happy faces and great football on the afternoon. Thank you to all the players, staff, parents and referee's who came down. We would like to especially thank St. Joseph's for hosting us and our Shots Foundation team who helped the day run smoothly.